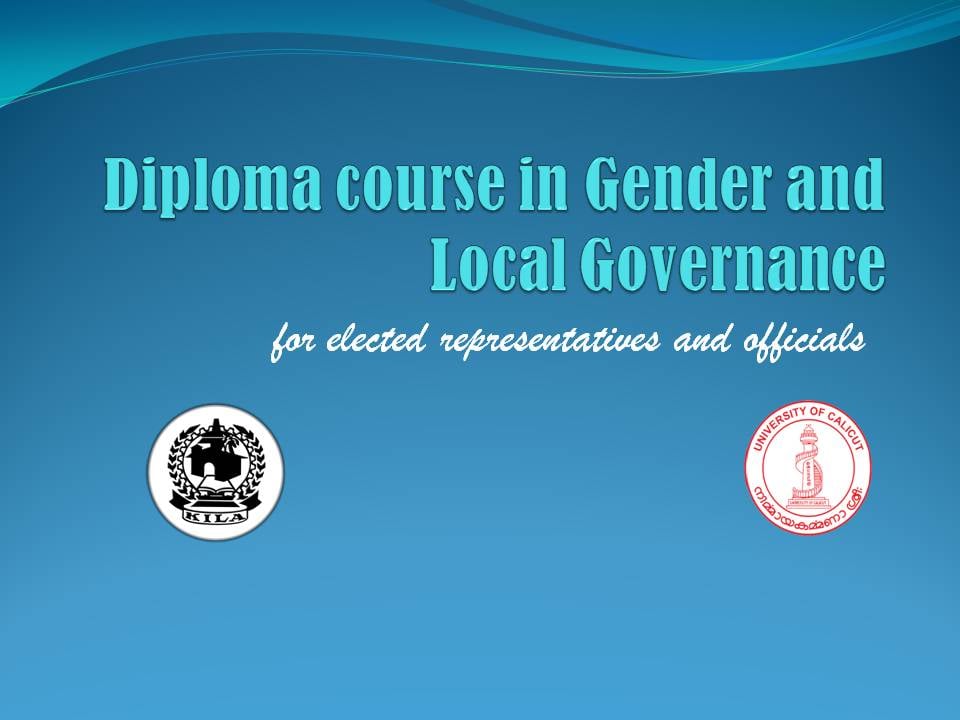 KILA is starting a new Diploma course in Gender and Local Governance for elected representatives and officials of local self-government institutions as a collaborative venture with the University of Calicut. The course envisages a unique in nature and would be of much use in strengthening the gender perspective of local governments.
Gender School for Local Governance, KILA has relentlessly working for gender responsive local governance in Kerala. The works include training programmes and diploma courses to elected representatives, officials, civic community; Studies on gender related developmental programmes; and giving handhold support to Local Government Institutions etc. There is an increasing demand from the various local governance institutions on academic and training support from KILA to implement programmes related to gender.
The activities and programmes implementing through local self-governance institutions would be gender sensitive and social inclusive one. Academic understanding of gender and gender relations and practical experiences of LSGs in gender inclusive developmental programmes, gender planning, gender budgeting would help the local institutions a gender friendly one.
Gender perceptiveness in social administrative system, planning and implementation should be ensured to achieve a Democratic decentralisation. With the academic support of Calicut University KILA envision, promotes teaching and learning process in gender and local governance and building an academic and practitioner's community in dealing gender and local governance